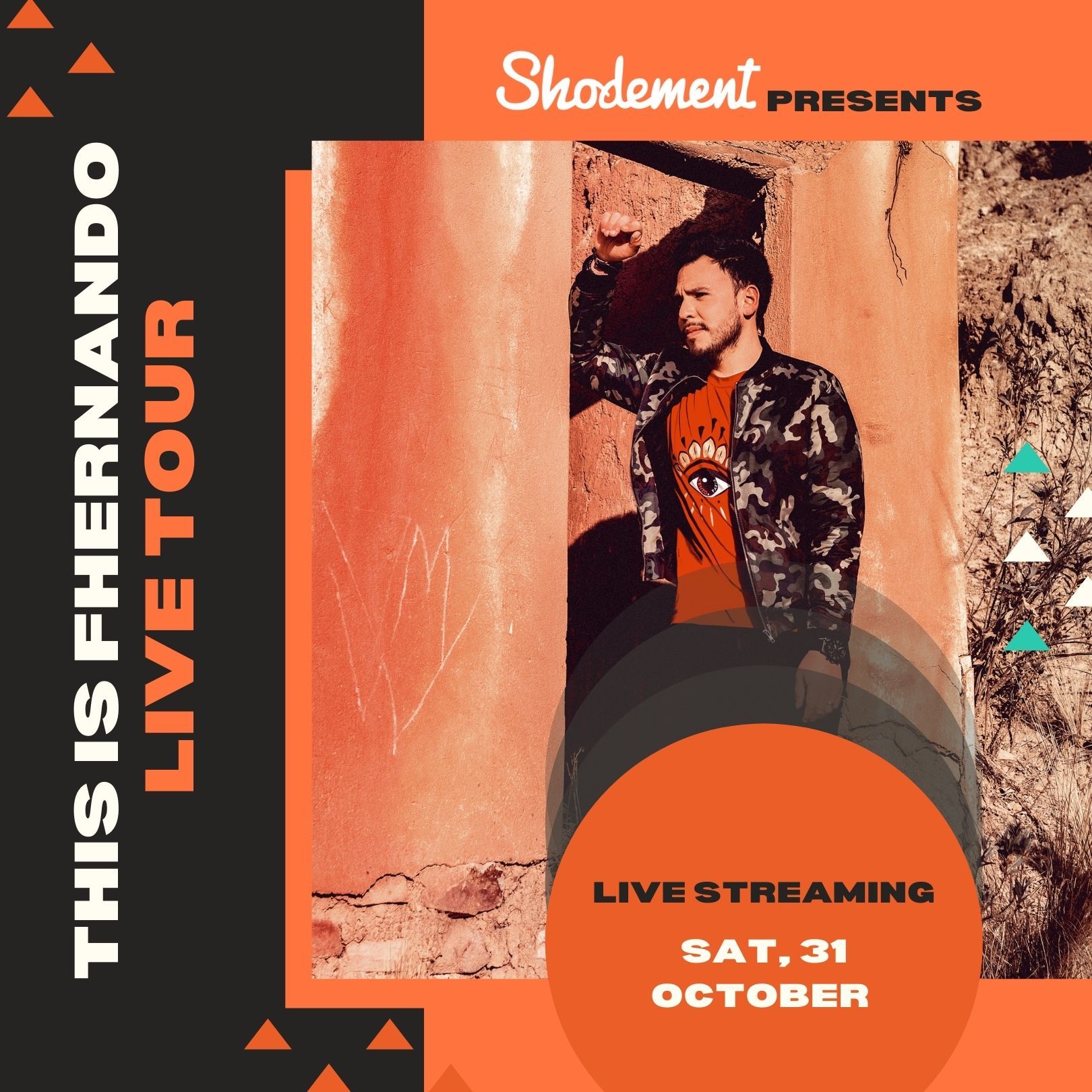 I am very excited to share with you that I will be doing my first live streaming show on October 31st and singing the songs from my new album, Cosmic Love, I hope to see you there, tickets are available now!! 
About the show
Don't miss Fhernando on Saturday, 31st of October, as he performs in the 'This Is Fhernando - Live Tour', brought to you by Shodement.
Fhernando is an emerging artist, singer, music producer, and songwriter originating from Mexico. The talented artist is quickly making waves in the scene with his unparalleled sound and style. Inspired by originality in music, Fhernando seeks to create music that will connect people around the world. The talented musician seeks to push the envelope with his sound and bridge various elements from different genres to make a well-rounded, dynamic style. 
About the organiser
Shodement focuses on the creation of the future music industry and development of artists emerging in the current space. Since launching, the talent network has grown to over 3 million combined views around the world and its creative agency arm has executives on the platform that delivered campaigns for major brands including Vogue, Adidas, Universal Music, Sony Music and SBTV. Read more at shodement.com
---